Le SN2-20
We offers a novel tipping stand for your nitrogen Dewar bottle.
This new design uses an industrial aluminum extrusion structure that enables a sturdy, light, compact and durable design. The tipping axle placement has been chosen to provide a very stable and precise way to transfer liquid nitrogen to a Cry-Ac for exemple. The lower center of gravity enable a more stable and compact structure.
The SN2-20 enables:
A secure tipping of the storage Dewar.

A precise liquid nitrogen transfer.

An easier way to carry the bottle.

A secure and compact storage solution.
The illustration show the stand configured for a MVE LAB20 Dewar. It can be configured for Dewar from 10 to 50 liters and support up to 60 Kg.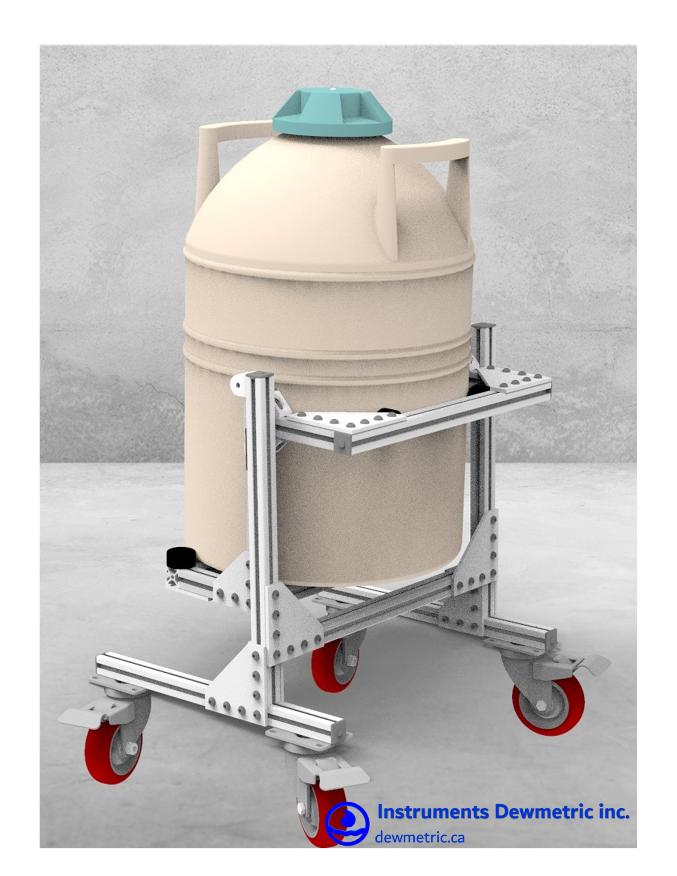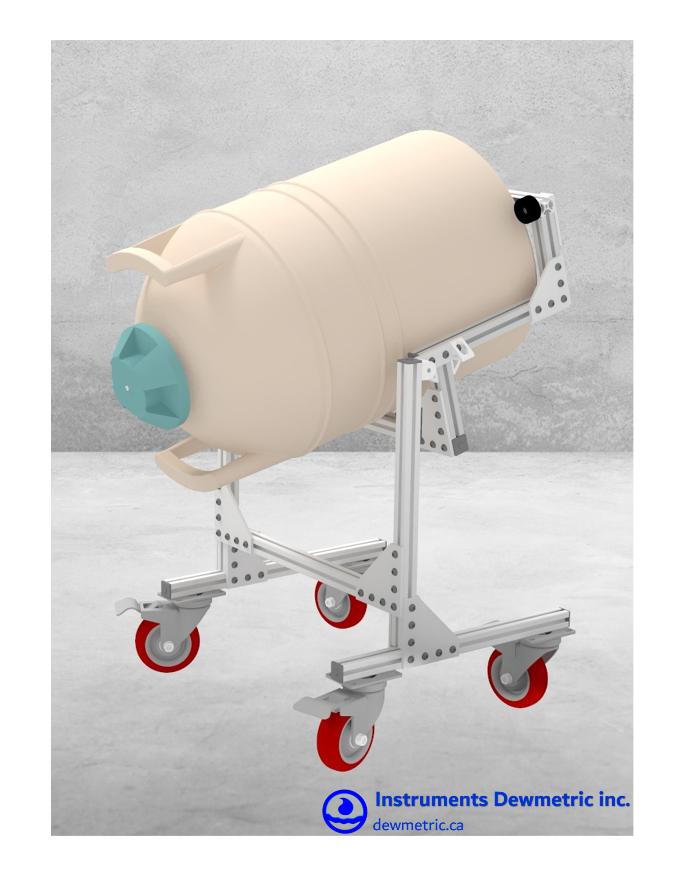 © Copyright Dewmetric Instruments, PQ, Canada